MHC-V73D Bluetooth Audio System
570
Availability
AVAILABLE
Sony Center, Brivibas street 40
Collect tomorrow from 10:00
AVAILABLE
Sony Center, Kalnciema street 137A
Collect tomorrow from 10:00
CLOSED
Sony Center in Shopping centre "Alfa"
Free shipping
Professional customer service
Fast store pickup
Overview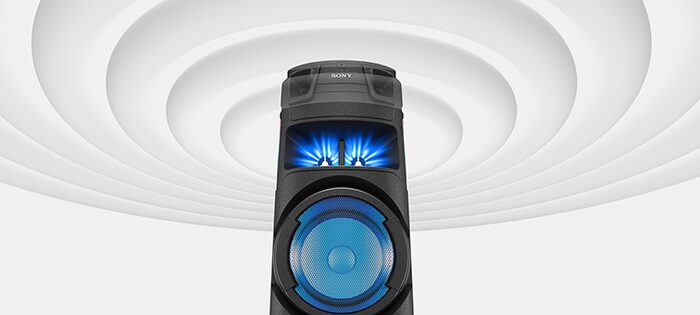 Bigger sound with Omnidirectional Party Sound for the best parties ever
Bring the party to everyone, no matter where they are at your venue. With Omnidirectional Party Sound, created by High-efficiency Tweeters, High-efficiency Midrange and angled Midrange Drivers, your music will reach everyone at your party, whether they are standing or sitting, singing or dancing.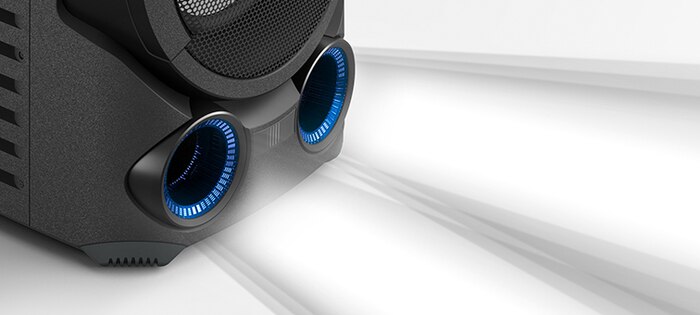 Feel the beat even at long distances with JET BASS BOOSTER
A tapered bass reflex duct structure concentrates the airflow of the bass sound, so you can hear it clearly and feel it physically, wherever you are in the crowd and over long distances.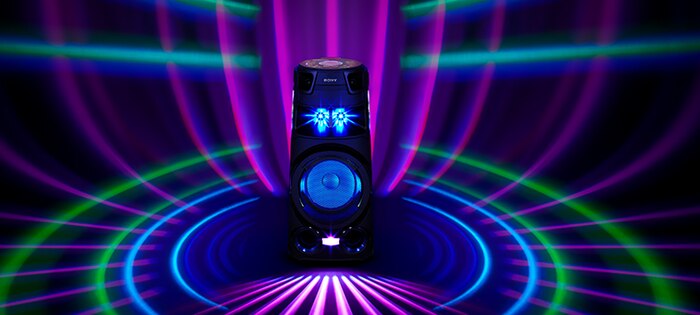 Omnidirectional Party Light
Light up the party from floor to ceiling with the Omnidirectional Party Light. Send out waves of deep blue, sky blue, and green, with a multicoloured stripe, so you can enjoy an authentic nightclub or outdoor festival atmosphere.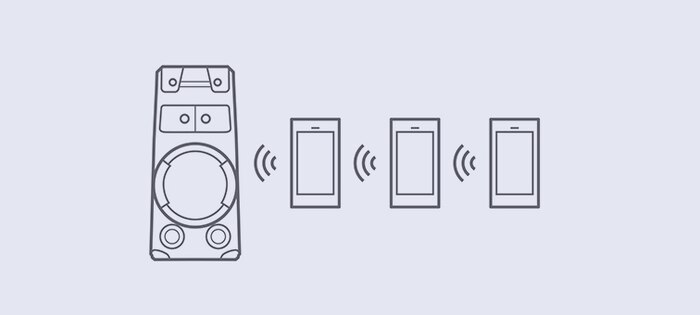 Multi device connection lets more people control music
You and your friends can pair up to three smartphones with the MHC-V73D simultaneously using Bluetooth® technology. You'll all be able to play tracks from all your music libraries, giving you even more choice.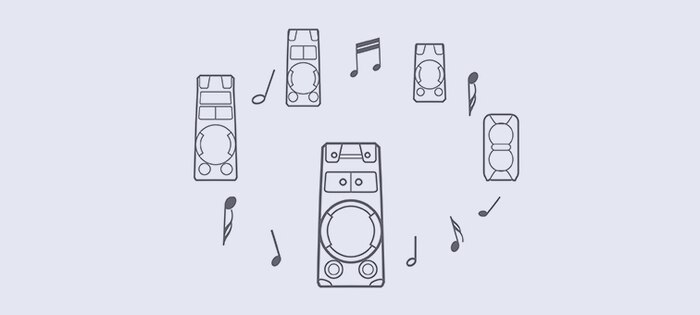 Boost the party with extra speakers
Enjoy more powerful sound by connecting multiple audio systems via Bluetooth® connection. Connect up to 50 compatible high-power audio systems and synchronise the music and lighting.
What's in the box
FM Antenna
Remote Control
AC cord