18-110mm F4 E-mount APS-C lens
SEL-P18110G
3999
Availability
AVAILABLE SHORTLY
Sony Center, Kalnciema street 137A
Order till Monday and collect on December 8
AVAILABLE SHORTLY
Sony Center, Brivibas street 40
Order till Monday and collect on December 9
Warehouse
Order till Monday and collect by DPD on December 11
Highlights
G Lens Series
APS-C lens
Built-in stabilisation
PowerZoom
Free shipping
Professional customer service
Overview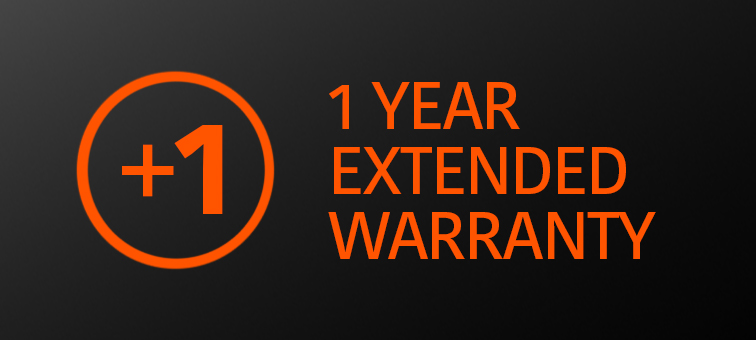 Additional year of warranty
When purchasing this product, an additional year of warranty comes. After you make a purchase, you need to register the product to MySony's account. For more information: here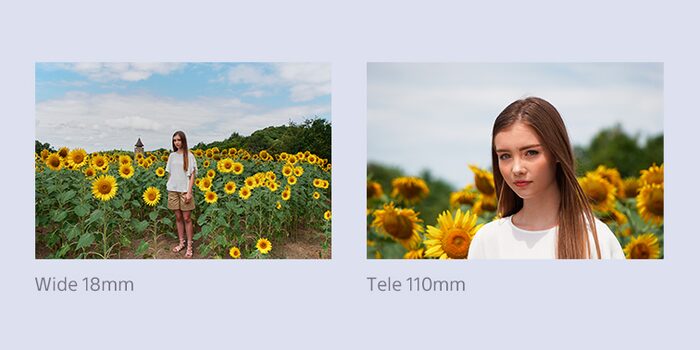 For professional Super 35mm/APS-C production
This powered zoom lens delivers optimum performance in Super 35mm/APS-C moviemaking applications, starting at 18mm wide-angle and extending through an impressive 6.1x zoom range with a constant F4 maximum aperture. G Lens optical performance delivers image quality that is suitable for 4K throughout the zoom range, right out to the image periphery.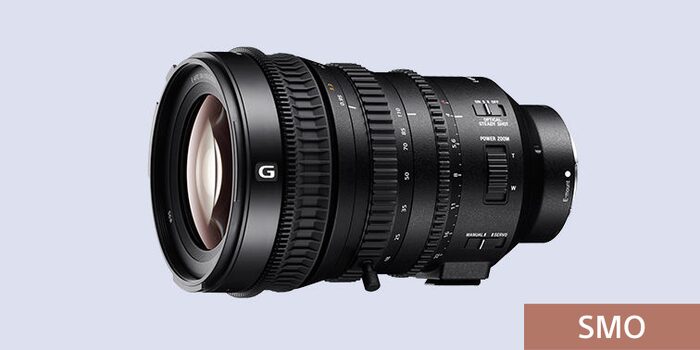 Smooth Motion Optics meet pro cinema needs
Sony's original SMO (Smooth Motion Optics) design and construction minimizes optical shifts that can have a negative impact on movie quality. Focus breathing is minimized by an internal focus mechanism, focus shift is eliminated by precise focus tracking adjustment, and axial shift is minimized by a constant-length design.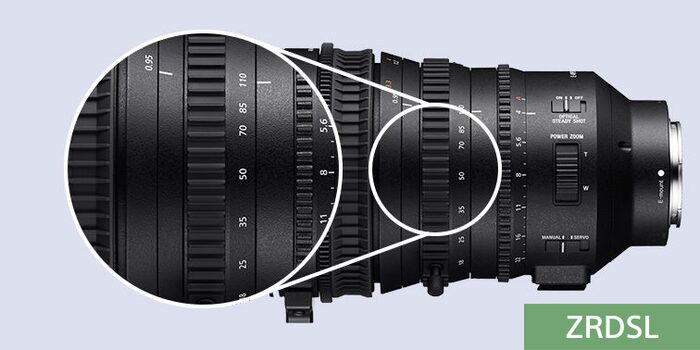 High-level, versatile zoom control
In addition to smooth powered zoom, mechanical manual zoom ensures control with no lag. The desired angle of view can be accurately reached without overshoot or undershoot. Zoom ring direction can be easily switched as required, smooth, slow powered zoom is supported, and an inner zoom mechanism means that the lens's length remains constant.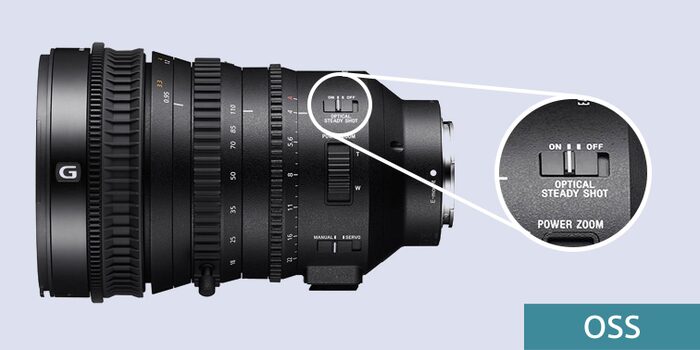 Optical SteadyShot
Built-in Optical SteadyShot image stabilization helps to keep captured images stable and blur-free in a wide range of shooting conditions. It can be a huge advantage when shooting in low light, minimizing the need to boost ISO and possibly introduce noise, as well as when moving around with the camera.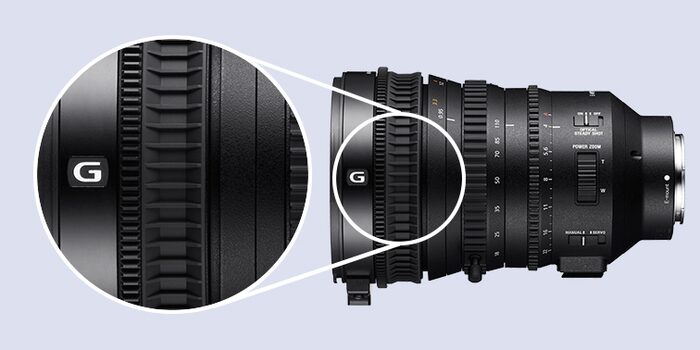 Refined focus operation and features
The focus ring slides to switch between auto and manual focus, so the switchover can be made with no break or change in shooting posture. A 0.8 mm pitch focus gear is built right into the lens, providing direct compatibility with standard focusing accessories.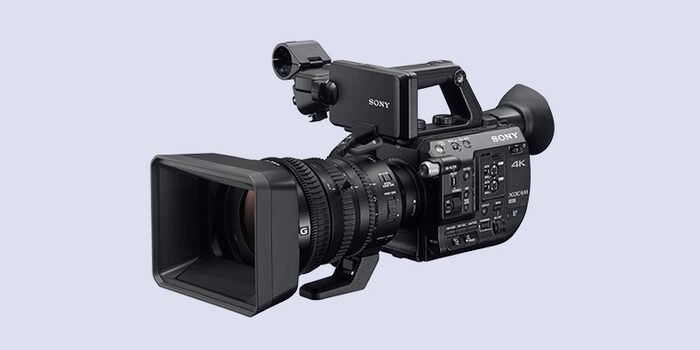 Ideal size and weight for active shooting
Compact, lightweight design contributes to the kind of mobility that active movie shooting demands. Small size and low weight can be advantageous when using gimbals and other types of support too.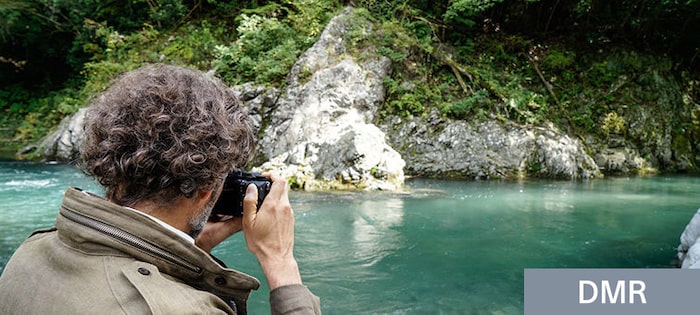 Reliable in challenging conditions
A sealed dust and moisture resistant2 design provides extra protection and ensures reliable operation in challenging environments. Shoot with confidence in light rain or windy conditions.
What's in the box
Lens
Lens hood
Front and rear lens cap
Bag